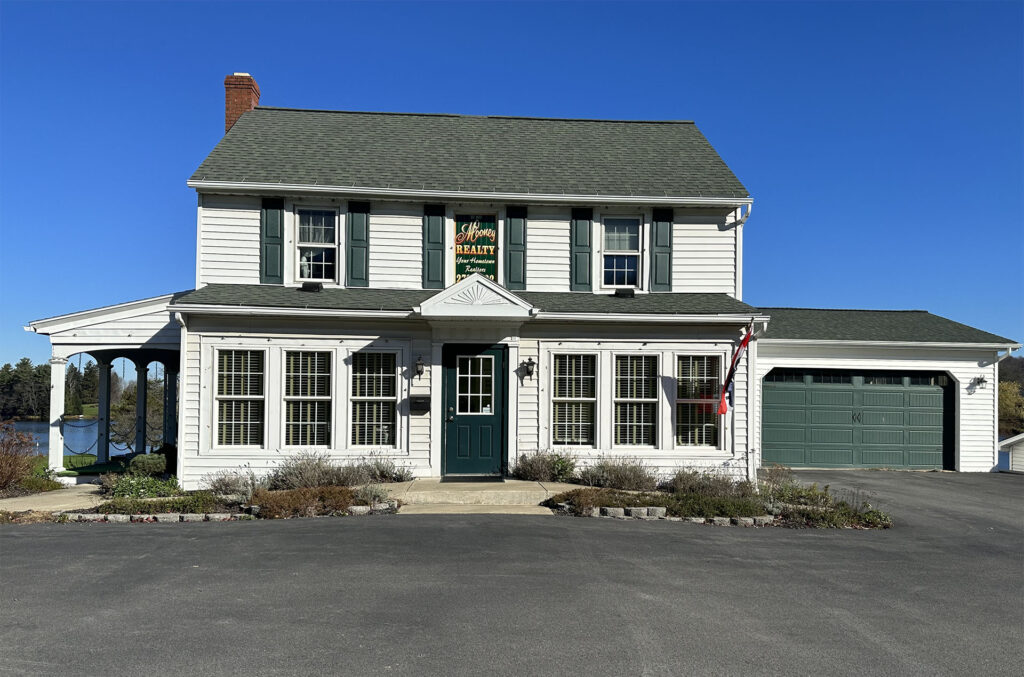 Mooney Realty Was Established in 1977. Built on the bedrock of integrity, honesty, and good old-fashioned customer service. Our office location is on Lake Montrose and boarders the Montrose Country Club. Montrose is the county seat for Susquehanna County. We are part of the Endless Mountains of Northeastern Pennsylvania. We have an abundance of natural glacier lakes, hiking trails, golf courses, salt springs, State Parks with many natural waterfalls, and Elk Mtn. Ski Resort.
We provide a wealth of helpful resources and information to make buying or selling a house more efficient. We service the Montrose, Hallstead, Great Bend, New Milford, Dimock, Springville, Lenox, Gibson, Harford, Rush, Elk Lake, Kingsley, Lawton, Little Meadows, and Susquehanna areas. Everything you need is on our website, whether you're looking for details on the neighborhood, suggestions for getting a mortgage, or instructions on how to get your house ready to sell.
You can also go through current listings with in-depth descriptions and photographs to find your dream house. Alternatively, you can get assistance determining the worth of your house by asking for a report that includes the costs of comparable houses that have recently sold or are up for sale.
Therefore, feel free to get in touch with us whether you're buying or selling, and we'll be pleased to assist you with all of your real estate needs.
We are honored to have these amazing clients